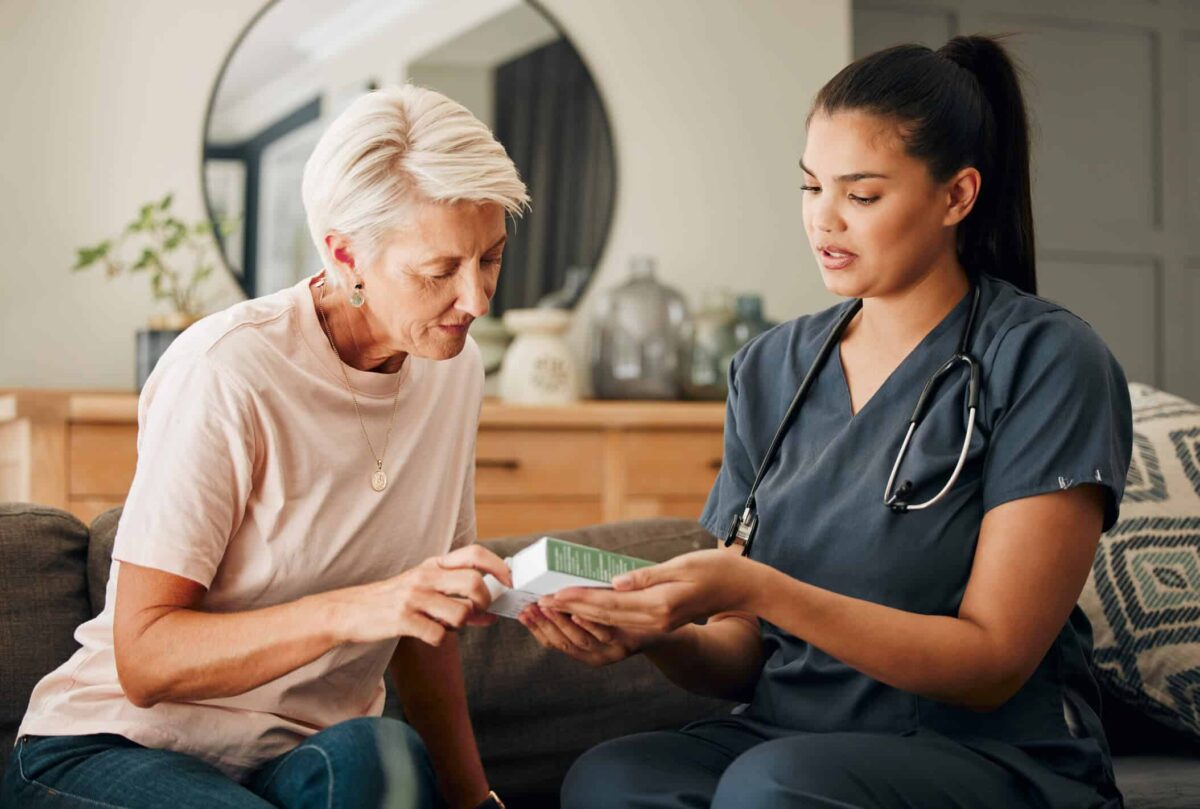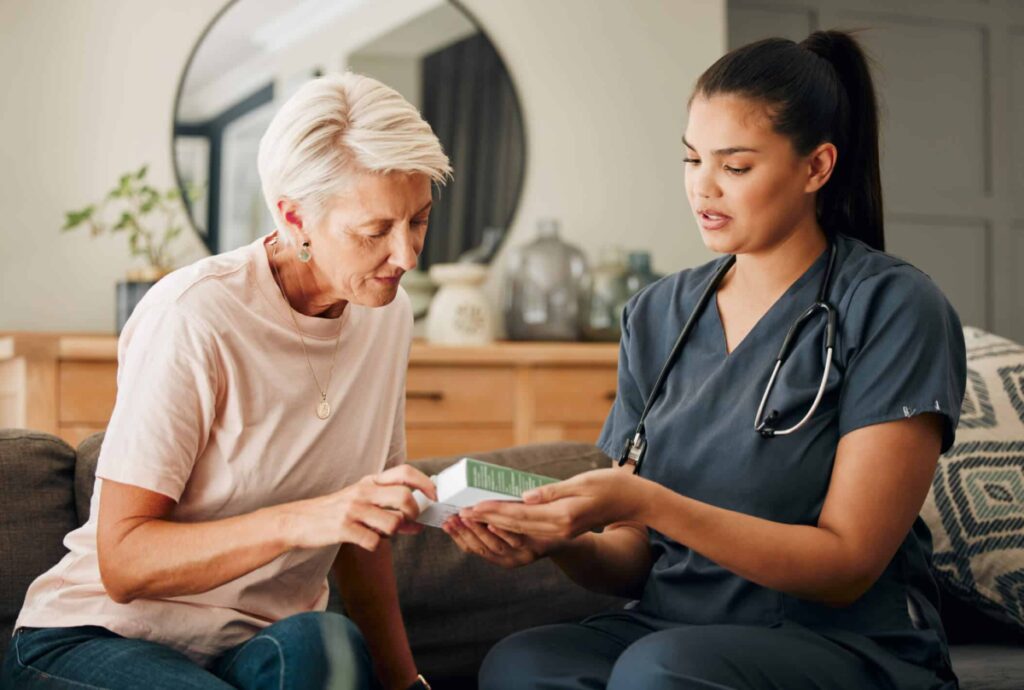 If you or a loved one has moved into an independent living community, you've discovered a lifestyle that provides easy access to activities, social events and making new friends.
Life couldn't be better than this. Along with the wonderful staff members and delicious dining, you have everything you need in one community.
But one day – if your health changes – so might everything else.
Help with daily tasks may be needed. Perhaps it's now difficult to manage medications. Recovering from an illness or injury may have become a challenge.
Unfortunately, this is when another discovery is made. There are no services available where you live. You'll need to move into an assisted living community to get the helping hand you need.
You'll also have to say goodbye to your home, friends and the familiar faces that have become such a part of your life.
The Benefits of Assisted Living
There's no doubt that assisted living provides a major boost to those who need a little help. Whether it's with grooming or getting dressed, shopping or preparing food, an assisted living community can support you to remain independent and engaged in life.
Professionally trained staff are there to provide assistance, and you'll live in a private home and have access to all the activities and amenities available. You'll also know you're not truly alone. Someone is there if help is ever needed.
The Advantage of Assisted Living as a Service
But imagine the benefits of assisted living as it's defined at Bruceville Point – as a service – not as a place. Our residents won't need to move if changes to their health require assistance.
When independent living becomes assisted living in our community, you will remain in your beautiful and spacious apartment, near your neighbors and friends, alongside the smiling faces of the staff. You'll still be enjoying delicious food at one of our three venues, participating in the same amazing activities and adventures and visiting the fitness center as you keep up with your wellness goals.
In fact, nothing will change. Except that you will now have the assistance you need – offered discreetly in the privacy of your own home.
Traditional Assisted Living Versus Assisted Living as a Service at Bruceville Point
How does Bruceville Point make this happen? We are licensed to provide assisted living services and meet all the requirements such as providing health assessments and creating personalized care plans.
We monitor the health of all our residents. When you move into your independent living apartment, you and your family will appreciate the extra, non-intrusive eyes. We're aware of the health conditions of our residents and if a trigger event ever does occur, we're already in place to provide this added level of care for you.
Our assisted living as a service also extends to the periodic checks we provide and the extra attention paid to residents returning from a hospital visit. It doesn't need to be a permanent service but instead might be utilized only for the short-term, such as during the recovery process after an injury or illness.
In a traditional independent living community, there is no oversight. Residents are on their own after moving in. If their health needs do change and assisted living is required, they will need to move into another community that can provide those services.
But at Bruceville Point, there is no disruption to your life and no loss of familiarity with the community or friendships you have made. There is also one more benefit – the reassurance for both you and your family to know that support is there if ever needed.
Discover Life at Tenfold's Bruceville Point 
We created Bruceville Point to support our residents to live their best life possible. Our community's design, residences, activities and amenities are all focused on assisting them to meet their lifestyle and wellness goals.
From the first moment you visit a Tenfold community, we believe you will immediately recognize what makes us different.
Discover your home
Our spacious apartments with full-sized kitchens will welcome you home and encourage you to continue living life to the fullest. And if your health changes in the future, there is no need to move. We are also licensed to offer assisted living services and we provide care discreetly in your apartment.
Discover amazing spaces
Meet up with friends and family in our beautiful and inviting gathering spaces, stay in shape in our gym and fitness classes, enjoy our outdoor patio, firepit and raised garden planters, visit the pet exercise area, our state-of-the-art theatre and art studio.
Discover events and adventures
You'll learn we're a little out of the ordinary with our activities, such as beekeeping, paddleboarding, culinary lessons, drum circles, wine pong, Paws on the Patio – with chef prepared treats, guys night out and we even have a bikini car wash fundraiser.
Discover the YUSM lifestyle
We believe the highest quality of life is created when our residents are supported to feel YOUTHFUL, stay USEFUL, be SPONTANEOUS and remain MOBILE. You'll see evidence every day in how our care, services and amenities are all influenced by the strong philosophy we created that we call YUSM.
We hope you'll visit Bruceville Point, where you'll discover we're a different style of senior living – and it's all by design. Contact us to speak to an advisor, or schedule your tour of Bruceville Point today to experience senior living and our community for yourself.
Considering a move to a senior living community for yourself or a loved one? Download our free guide, Family Decision Toolkit: Your A–Z Guide To Choosing The Right Senior Living Community.