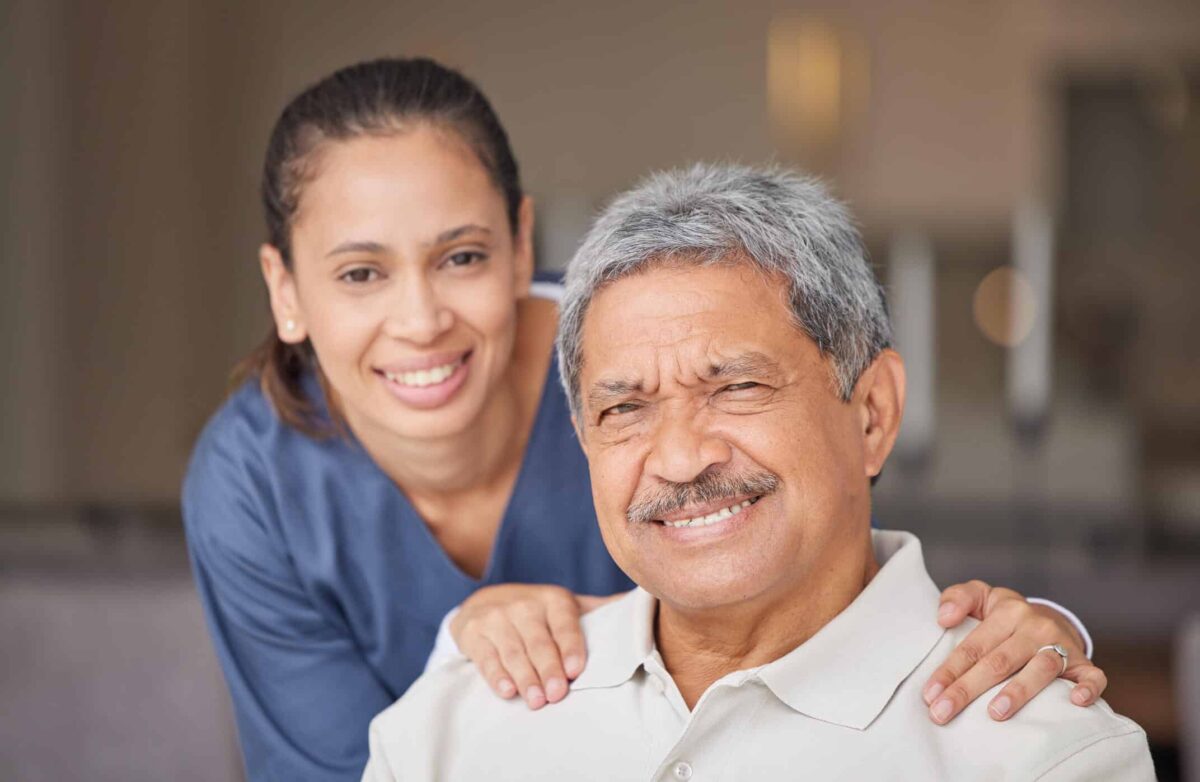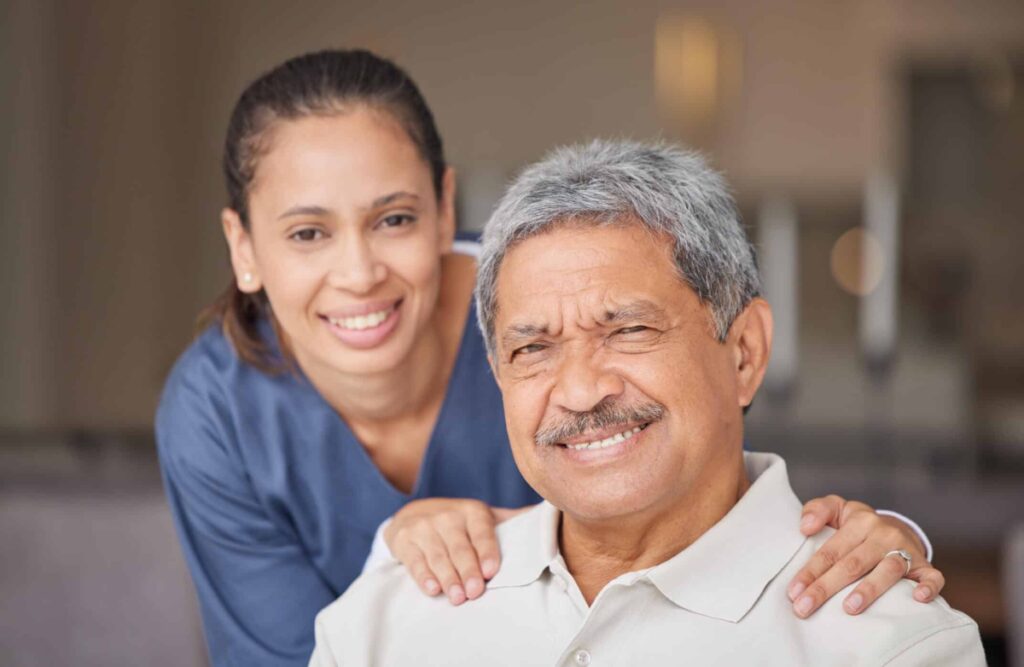 You want the best possible life – and care – for your loved one who is living with Alzheimer's disease or another form of dementia. In the early stages, individuals are often able to remain at home, but there may eventually come a time when the level of care required can no longer be met there.
This is when families typically begin to explore other options, including memory care services. If you are unfamiliar with what memory care provides, we can help.
What Is Memory Care?
Explore the following basic overview and descriptions to help determine if memory care might be the best choice for your loved one.
1. A safe and comfortable home
You'll discover a secure and accessible home for your loved one, which may be private or shared with another resident.
2. Assistance from a specially trained staff
Your loved one will receive a helping hand with daily tasks such as dressing, bathing and eating, as well as specialized care from a staff trained in dementia practices.
3. Engaging activities
You'll find activities available that are designed to meet the needs, preferences and abilities of those living with dementia.
4. Healthy dining
Eating well remains essential and your loved one will have access to healthy dining choices as well as special utensils, table settings and assistance if needed.
5. Social events and interactions
It's crucial for your loved one to interact and engage with others. Memory care communities provide social events and other opportunities to prevent isolation.
6. Freedom in a safe and secure environment
The risk of wandering or becoming lost is higher for those living with dementia. Memory care communities are secured while allowing residents the freedom of movement.
What is Memory Care at Tenfold's Bruceville Point?
While the above features describe a typical memory care community, we invite you to consider the differences you'll discover at Bruceville Point's Harbor Memory Care.
Extending beyond the basic services, we help our residents achieve the highest quality of life possible based on the following philosophy of care:
1. Engagement can help slow cognitive decline
Remaining connected can actually help slow cognitive decline in the individual. At Bruceville Point, we prioritize not only the high-quality care delivered by our specially trained team in dementia practices – but also our engaging activities and amenities.
2. Fewer residents allow for more individualized attention
Our Harbor Memory Care community is purposely small, with only 20 apartments. This allows us the best opportunity to deliver the most integrative care while genuinely getting to know the needs and preferences of each of our residents.
3. Support for independence is still essential
To enjoy daily life at Bruceville Point, we don't limit our residents with restrictions. In fact, we believe Harbor Memory Care residents can take advantage of everything available in the larger community – they may just need to do them a little differently.
4. There is great value in community interaction
We discuss the daily news, enjoy walks outside of our memory care space and encourage eating in the community's dining room at least once a week. Residents also visit the main fitness center if possible or participate in specialized classes led by our fitness director.
5. Safety is important – but there's much more to life
Safety often appears to be the primary focus at some memory care communities. While we recognize residents can be at a higher risk of wandering or becoming lost, we've designed Harbor Memory Care with secure spaces. But we also emphasize other influences that create opportunities for enrichment.
6. With support, families can return to familiar roles
We realize we are a valuable resource for families as they navigate this journey alongside their loved ones. At Harbor Memory Care, you'll discover we develop close-knit relationships with our residents as we offer reassuring care and support.
This allows families to return to their former roles of spouses, sons or daughters – the relationships enjoyed before becoming primary caregivers. These interactions with your loved ones are priceless and contribute greatly to their – and your own – quality and joy of life.
Discover Life at Tenfold's Bruceville Point 
We created Bruceville Point to support our residents to live their best life possible. Our community's design, residences, activities and amenities are all focused on assisting them to meet their lifestyle and wellness goals.
From the first moment you visit a Tenfold community, we believe you will immediately recognize what makes us different.
Discover the YUSM lifestyle
We believe the highest quality of life is created when our residents are supported to feel YOUTHFUL, stay USEFUL, be SPONTANEOUS and remain MOBILE. You'll see evidence every day in how our care, services and amenities are all influenced by the strong philosophy we created that we call YUSM.
If you're considering senior living for yourself or a family member, we're here to answer any of your questions and we invite you to download our complimentary guide, Just the Facts: Your Guide to Memory Care.
Please contact us if you'd like more information or to schedule a personalized tour.
We hope you'll visit Bruceville Point, where you'll discover we're a different style of senior living – and it's all by design.