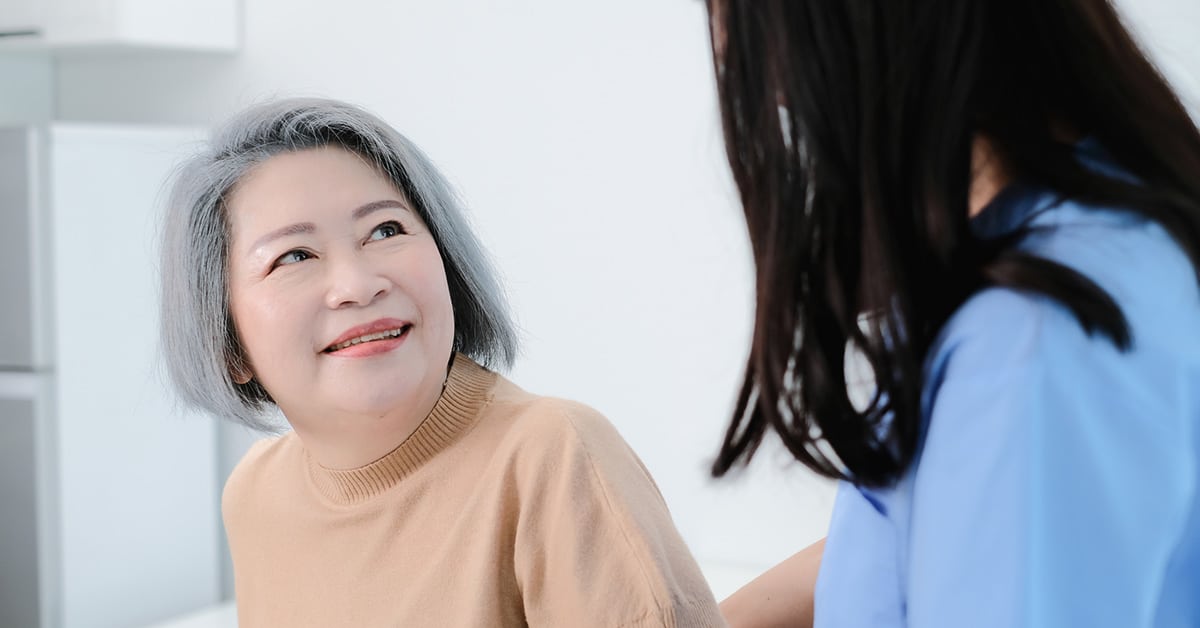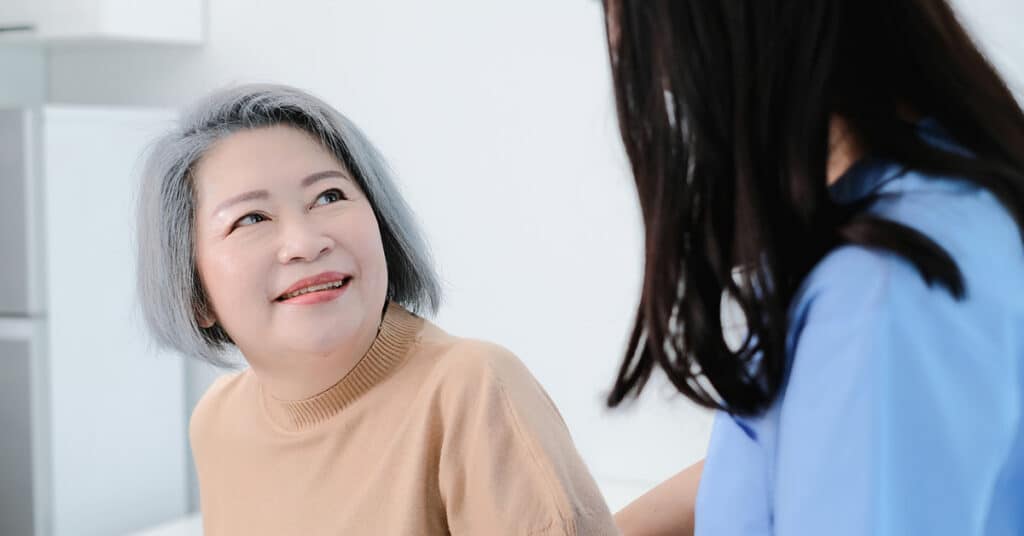 Imagine seeing your parents as they confidently look ahead to the week's activities. Gone are their concerns about security. They no longer worry about falling while trying to navigate the stairs. They aren't eating snacks or skipping meals altogether because they didn't want to ask for a ride to buy groceries. And now when you call, they often answer the phone with a promise to call you back later because they're headed out the door to join new friends at a concert.
If you're wondering how you or your loved ones could experience this lifestyle, the answer is simple — consider making a senior living community home.
Senior living care options vs. staying at home
Aging well has less to do with where to live and more about choosing how. It also means freedom to adapt when your needs change.
It's a lifestyle that supports your physical, emotional and social health so you can live your best life, wherever that may occur. Having access to care, needed services, activities and strong social interactions are essential.
When considering staying at home vs senior living care options, the following questions may help you decide where that can most likely occur:
1. Is your current home in need of extensive repair? Does it require climbing stairs or maneuvering an unsafe bathroom? Is it able to accommodate assistive equipment such as a walker?
2. Do you need a helping hand with daily tasks, such as dressing, bathing or preparing healthy meals? Is assistance available?
3. Are you becoming isolated from others due to mobility issues, a chronic illness or lack of transportation?
Senior living care options that contribute to living and aging well
When it comes to a full and enriched life, making your home in a community can provide the foundation. There are several senior living care options available to support specific needs. If you're not familiar with the choices, consider the following:
Senior living care option #1: independent living community
Independent living communities are designed for active older adults who are searching for a maintenance-free and convenient way of life that will support their independent lifestyle.
You'll discover private residences, dining programs, monthly activities, social events, opportunities to meet and make new friends, enhanced safety and security features and scheduled transportation.
Senior living care option #2: assisted living community
Assisted living communities provide private residences and the same amenities and features mentioned above. But they also include a helping hand for residents who need a little assistance.
Today's assisted living is not about leaving your independence behind but enjoying the support from a compassionate staff. Time with family can now be spent sharing great conversations and laughter instead of relying on them for help with daily tasks.
Senior living care option #3: memory care community
Memory care communities offer a higher level of care that is necessary for those living with dementia, Alzheimer's disease, or other cognitive impairment.
This senior living care option is designed for those who need additional and specialized attention to keep them safe but also to recognize they can still live a quality life. Activities, dining and social events remain a priority but are delivered in a manner tailored to the individual.
Senior living care option #4: remaining at home
Families who weigh the advantages of a senior living community often compare the benefits with remaining in their current home and bringing in outside services.
However, you'll want to consider the lifestyle available at home. For example, if you or your loved ones remain at home, will they have regular and convenient access to social engagement and the chance to meet and make new friends? Will they have opportunities to keep their body and mind engaged daily, remain physically fit and enjoy a healthy diet — all which can greatly impact their ability to remain physically and emotionally well?
Please contact us at (916) 602-3423 if we can answer any of your questions, provide further information or if you would like to schedule a personalized tour.
Take a deep-dive into the differences between home care and senior living – download our free "Staying Home vs. Senior Living" guide to help you make an informed decision.