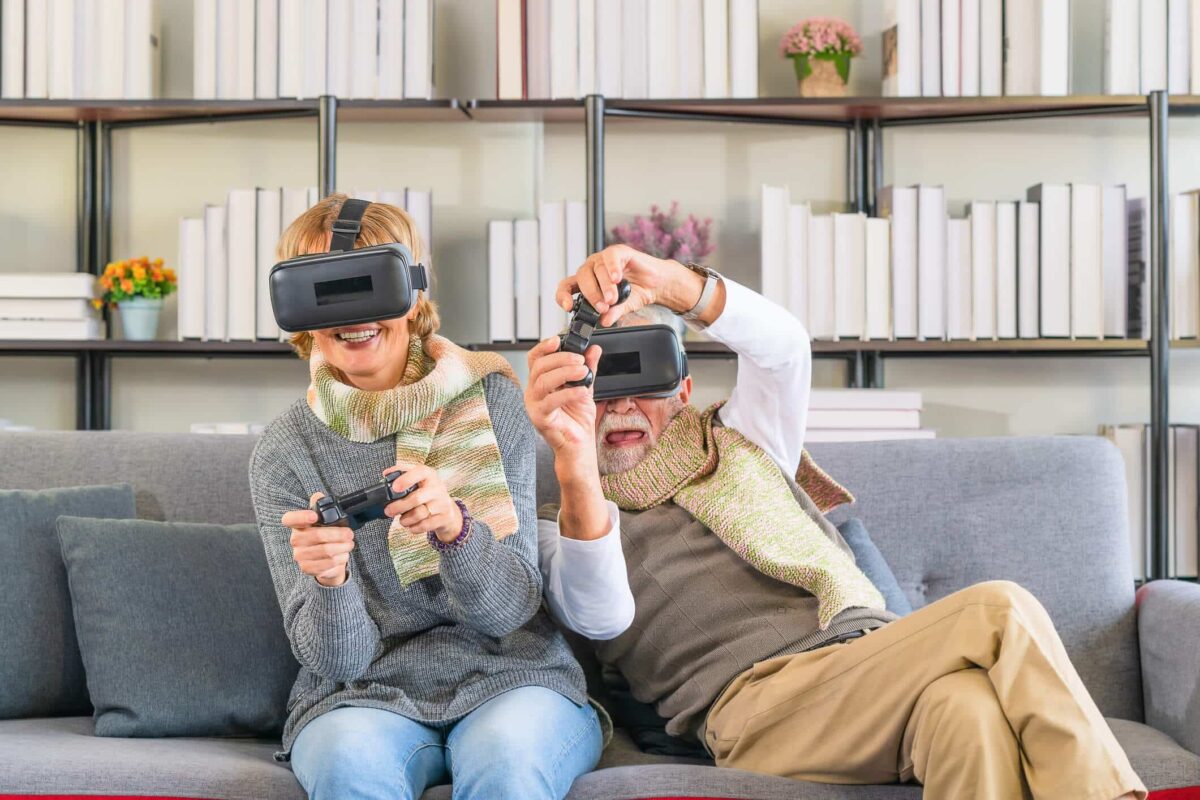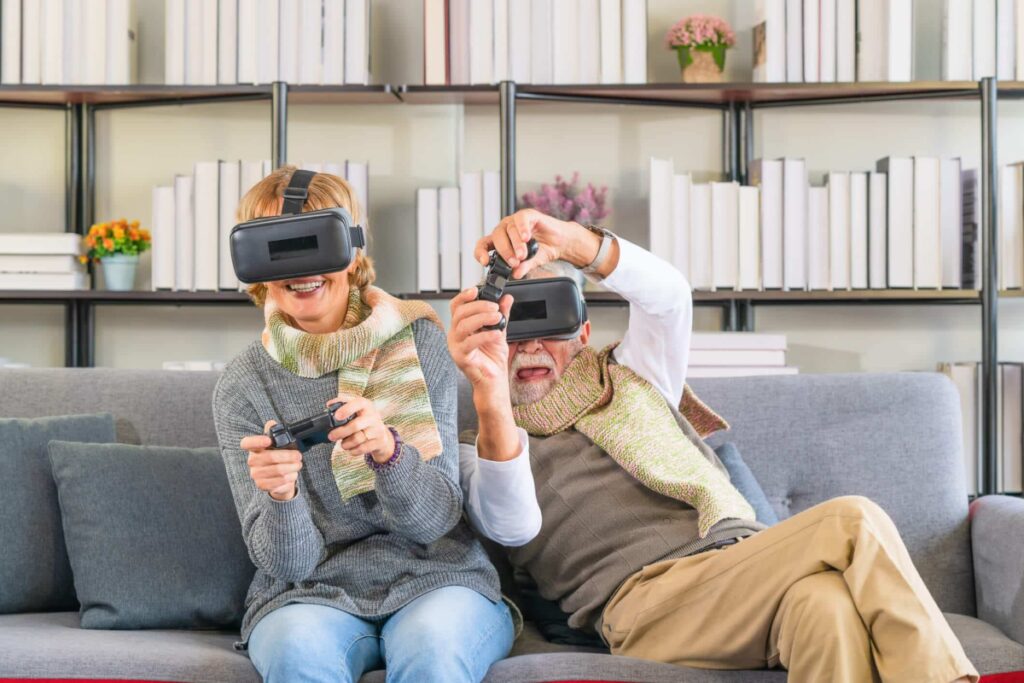 Senior living has evolved over the years from placing a priority on health care and safety to today's focus on amenities and quality services.
A resident's well-being will always be important. But what you'll witness if you visit a community in the future are active and engaged residents looking forward to a lifestyle that includes meaningful activities, making new friends and achieving their goals to age-in-place.
The Future of Senior Living
At Bruceville Point, we've looked into the future and designed our community to offer the best of today and tomorrow – from technology to beautiful homes to gathering places that invite our residents to connect.
The following are additional features we believe will play an influential role as we face the future of senior living together.
1. Successful Aging-in-Place
Most adults want to age-in-place but unfortunately their current residence might not support these efforts. The key to the concept is understanding that you can age-in-place wherever you decide to call home.
The future of senior living will also acknowledge that choosing a community that supports aging well doesn't mean you'll need to sacrifice the space, luxuries or conveniences you desire.
At Bruceville Point, we provide light-filled apartments with well-appointed and full-sized kitchens and space large enough to entertain family and friends. You'll also enjoy the convenience of a washer, dryer and walk-in closets.
2. Genuine Engagement
Boredom can be a serious health risk for older adults if it becomes more difficult to join others in activities. We believe the future of senior living will continue to focus on social events that stimulate the mind and body.
Bruceville Point encourages the residents to work with our activities team to create exciting and fun events that make meeting and making new friends easy. We also understand that there are fundamentals that need to be in place to create a truly enriched life.
Our YUSM philosophy supports residents to be YOUTHFUL, feel USEFUL, experience SPONTANEITY and remain MOBILE. These basic elements combine to create the possibilities for meaning and purpose in life.
3. Not Being Defined by a Number
In the future of senior living, it will be acknowledged that there is no such thing as a typical 60, 70 or 80 year old – nor are there limitations that should be placed due to a person's age. At Bruceville Point, we honor the preferences of the individual and make no assumption about what an older adult might want or is capable of accomplishing.
Our community respects the residents and their choices. We center our care and attention on the person, not on a description. We ensure that our community is full of options and opportunities, but we don't tell our residents how they should live. We provide the choices – in our dining venues, activities or social events – but it's up to the individual to decide.
4. Going Beyond the Traditional Amenities
Amenities and activities are an integral part of the future of senior living communities, but we also know there is much more to life than staying busy.
What triggers genuine interest in your life? What might spontaneously engage you, so you look forward to the day to begin? What most provides value and meaning?
Whether you want to give back to the community, try your hand at a new adventure or resurrect an old passion, at Bruceville Point you'll find we can make it possible. And if you have any new ideas, we'd love to hear them.
5. Defining and Living Your Life
The future of senior living will recognize that no one wants to live in a one-size-fits-all community. Seniors want to make their choices and define the pathway to living their own life to the fullest. What that will include is up to the individual.
At Bruceville Point, we recognize that some of our residents are energized by group activities and large social events. But others enjoy more quiet interactions and time spent alone or with a good friend or two lost in conversation.
The advantage of living where your individuality is truly honored is what will help you to achieve your wellness goals and we're here to serve and support you to do just that – today and in the future.
Discover Life at Tenfold's Bruceville Point 
We created Bruceville Point to support our residents to live their best life possible. Our community's design, residences, activities and amenities are all focused on assisting them to meet their lifestyle and wellness goals.
From the first moment you visit a Tenfold community, we believe you will immediately recognize what makes us different.
Discover your home
Our spacious apartments with full-sized kitchens will welcome you home and encourage you to continue living life to the fullest. And if your health changes in the future, there is no need to move. We are also licensed to offer assisted living services and we provide care discreetly in your apartment.
Discover amazing spaces
Meet up with friends and family in our beautiful and inviting gathering spaces, stay in shape in our gym and fitness classes, enjoy our outdoor patio, firepit and raised garden planters, visit the exercise area for dogs and cats, our state-of-the-art theatre and art studio.
Discover events and adventures
You'll learn we're a little out of the ordinary with our activities, such as beekeeping, paddleboarding, culinary lessons, drum circles, wine pong, Paws on the Patio – with chef prepared treats, guys night out and we even have a bikini car wash fundraiser.
Discover the YUSM lifestyle
We believe the highest quality of life is created when our residents are supported to feel YOUTHFUL, stay USEFUL, be SPONTANEOUS and remain MOBILE. You'll see evidence every day in how our care, services and amenities are all influenced by the strong philosophy we created that we call YUSM.
We hope you'll visit Bruceville Point, where you'll discover we're a different style of senior living – and it's all by design. Contact us to speak to an advisor, or schedule your tour of Bruceville Point today to experience senior living and our community for yourself.
Considering a move to a senior living community for yourself or a loved one? Download our free guide, Family Decision Toolkit: Your A–Z Guide To Choosing The Right Senior Living Community.