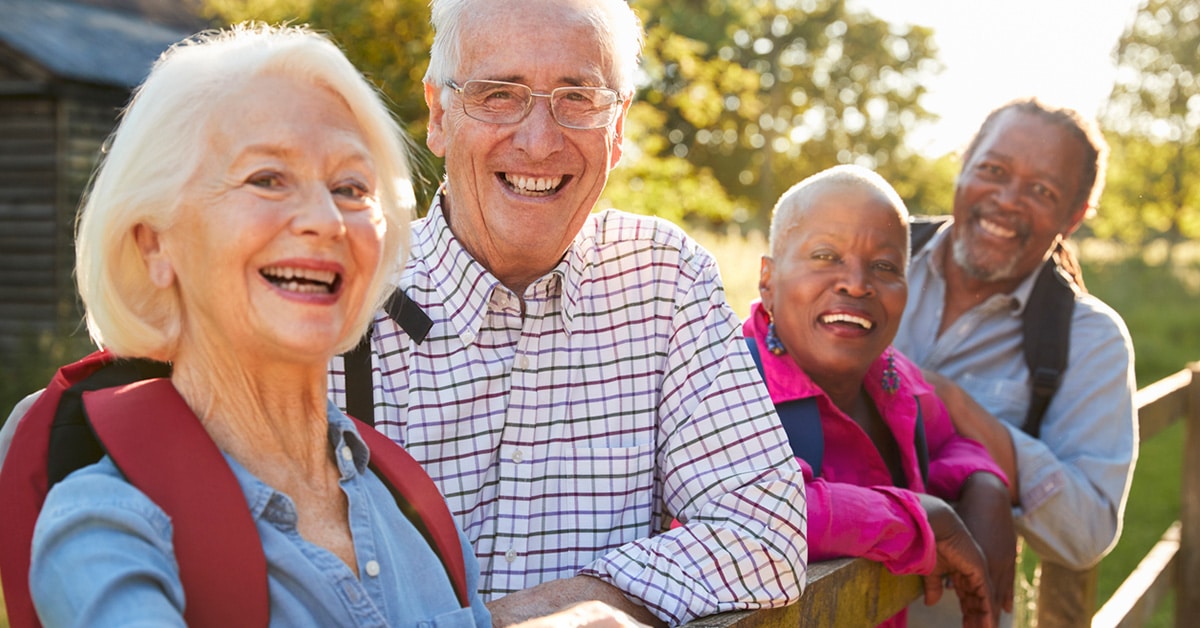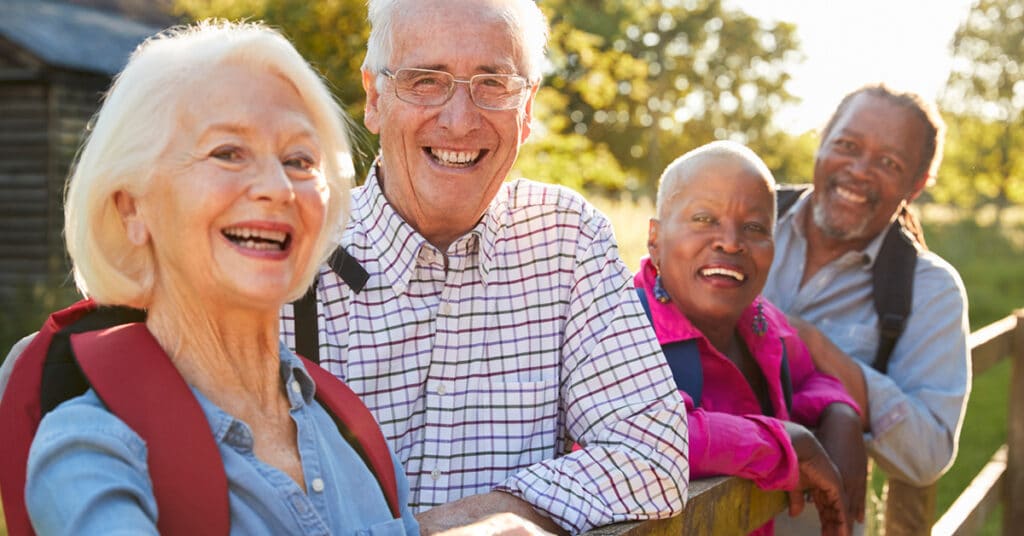 When it comes to the health of older adults, we know the importance of:
Eating a healthy diet
Exercising regularly
Getting the right amount of sleep
Keeping our bodies in shape and our minds stimulated
But did you know how essential staying social is when it comes to achieving your wellness goals?
Health of older adults and the impact of social connections
Having a strong social life provides much more than fun and enjoyment. It can greatly contribute to your overall quality of life. But research has also discovered that social connections are linked to several major health benefits.
According to the Harvard Medical School, additional advantages include a lower risk of depression – and living longer. And interacting with those beyond your usual circle of family and close friends may provide even greater benefits. Studies found these individuals displayed higher levels of physical activity, more positive moods and experienced fewer negative feelings.
Research has also discovered that the lack of social interaction can be greatly detrimental to the health of older adults. Those experiencing loneliness and social isolation appear to have a higher risk of heart disease, obesity, high blood pressure, depression and cognitive decline.
Why staying social can be a challenge to the health of older adults
When you are still working or raising children, the daily routine lends itself to several opportunities to see others and interact. But once retired or becoming empty nesters, people may find themselves more alone or socially isolated.
Other reasons why staying social can be a challenge are chronic health conditions that might make it harder to plan and participate in activities – or attend events if you are no longer driving,
You may also find that friends may move away or you might have lost someone you were close with. Making this more difficult is that it's not as easy to make new friends due to a smaller number of opportunities to meet others.
Tips to improve the health of older adults and stay socially active
The following suggestions might help jumpstart your efforts to connect with others:
Join a group or take a class
Spending time with others who share your interests is a natural way to push back against loneliness and create a fulfilling experience.
Schedule time with friends and family
We often wait to see others when we find the time or it's convenient. Treat these relationships as a priority and schedule regular time to get together.
Volunteer with a favorite organization
Now that you finally have the freedom to spend on things that you enjoy, consider donating your time and talents to a group or agency who supports your chosen cause.
Consider an encore career
Many retirees appreciate the chance to try work that feeds their passion or interests, even if part-time. This also provides a great opportunity to interact with others.
Sign up with a travel company
If you love to see the sights but don't have someone to see them with, join up with a travel group. You may be surprised at how many lifelong friendships are formed by sharing these experiences.
Interact online
It still counts if you're making friends or catching up with family online. If you haven't yet, set up your social media accounts and discover the fun and friends that are waiting.
Visit a community center
If your city has a community or senior center, drop in for a visit and see what they offer. It's a great place to meet others and participate in activities.
Check out a senior living community
If you haven't discovered everything that senior living communities have to offer, you owe yourself a look. Take note of all the activities and social events planned and how easy they've made it to meet and make new friends.
Please contact us at 916-226-5300 if we can answer any of your questions, provide further information or if you would like to schedule a personalized tour.