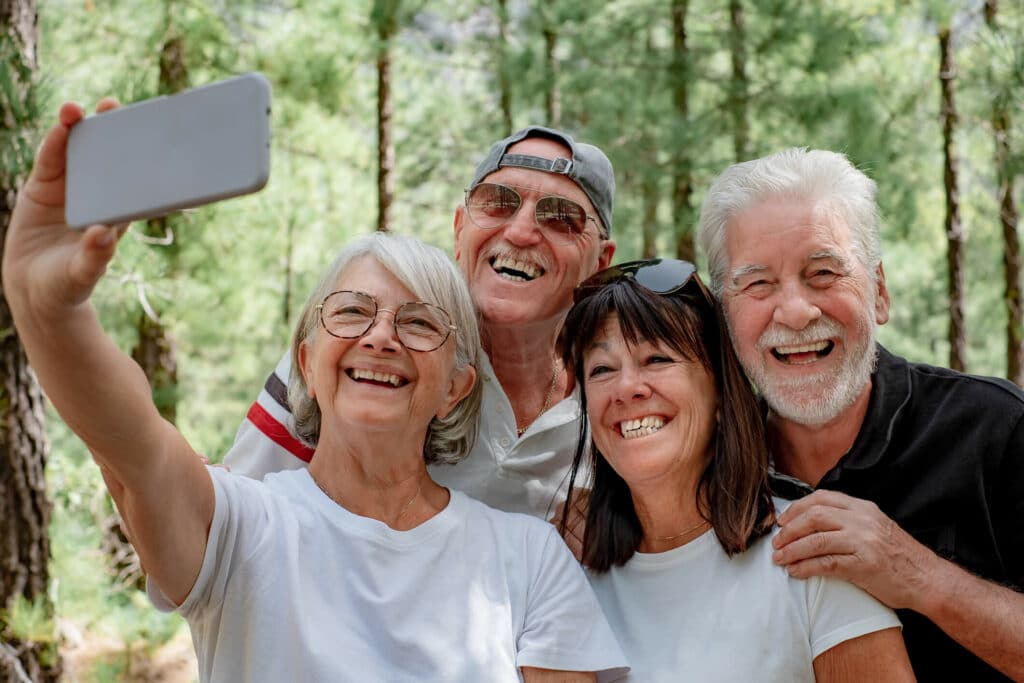 Are you considering how best to achieve an easier yet fulfilling independent living retirement? You'll want to define the preferred features as you look forward to this next chapter. One of the early questions to answer, however, is not only how you want to live – but where?
When researching options to provide a solid foundation for your engaging retirement lifestyle, many adults consider trading in homeownership headaches of maintenance and upkeep for an independent living community. If this is your inclination, the following information can help you determine if it would be a good fit.
Is an Independent Living Retirement Community the Right Choice for Me?
After determining your desired retirement lifestyle, visit communities and ask yourself these questions to help decide if an independent living retirement community is the right choice:
Does the community feel welcoming?
Are there residential floorplans that you like?
Are the activities and amenities offered of interest?
Are there several opportunities to help create friendships?
Does the community offer healthy dining options?
Is transportation available if you are no longer driving?
Will you feel safe and secure in your residence and in the community?
The answers to these questions can help you compare different independent living retirement communities and identify which features are most important to you.
However, it's always a good idea to remember that not all communities are alike – and this will be your home. It's worth digging a little deeper to find the perfect place to launch your retirement life. Look for these characteristics:
1. Offering a genuine community
At Tenfold's Bruceville Point, our residents often intuitively knew they had found their home. We not only offer a beautiful setting but have designed our programs and services to support and encourage meeting retirement goals. It's easy to feel you have found the place where you belong and can picture yourself delighting in your independent living retirement life.
2. A residence that will be home
Even if you downsize from a larger family home, residents still want to entertain or host a family dinner. The apartments at Bruceville Point are designed with real life in mind so you can bring a full-sized sectional and dining room table and personalize to suit your tastes.
3. Independence and choice
Many communities talk about living full and engaged independent lives but that message isn't always reflected in their activities, amenities and interactions. Bruceville Point believes in creating and providing our residents with many choices and then stepping out of the way so they can create the independent retirement life of their dreams.
4. No run-of-the-mill activities and amenities
Residents at Bruceville Point enjoy the advantage of our creative activity options and how we work with residents who love to contribute great ideas. Our variety of choices might make you actually wish there were more hours in a day.
5. Healthy dining with an emphasis on choices
You've likely spent a lifetime planning and preparing meals. At Bruceville Point, you'll have a full-sized kitchen but also the option of turning over the cooking to someone else. Not only will you have great menu selections but the choice of three dining venues so you can always find what you're in the mood for.
6. Meeting fitness and wellness goals
It may have been difficult to stay in shape when living at home or to find fitness routines designed for older adults. And let's face it – it's hard to stay motivated. At Bruceville Point, our fitness center is located on-site where you can exercise, stretch or work on your flexibility, strength, balance, and cardio health. The secret? Working out with friends makes it much more fun to meet your independent living retirement goals.
7. Avoiding loneliness and social isolation
It's not uncommon for older adults who live at home to begin feeling alone or unable to participate in activities they once enjoyed. At Bruceville Point, you will love the many opportunities you'll have to meet the others and begin forming genuine friendships.
Independent Retirement Living: Can There Also Be a Plan for the Future?
Many independent living retirement communities offer accessible residences, activities and amenities for the retired adult to enjoy. However, if your health care or personal needs change in the future, most residents will have to find another community and make another move.
At Bruceville Point, we also believe that one of the best ways to appreciate and celebrate your independent retirement life is to plan ahead and eliminate worries about future care needs.
We are a licensed community which provides many benefits but one that you will want to consider is that even if your health changes, you will be able to stay in your apartment, socialize with the same friends and interact with the same staff. How? We bring the assisted living services to you.
This is also a great benefit for the family. Adult children often breathe a sigh of relief when their parents move to independent living and enjoy an easier life. But they also appreciate knowing that they won't be searching for another community if assistance becomes needed.
Discover Life at Tenfold's Bruceville Point 
We created Bruceville Point to support our residents to live their best lives possible. Our community's design, residences, activities and amenities are all focused on helping to connect, engage and create an enriched life.
If you're searching for senior living that is different from the rest, we hope you will consider Tenfold's Bruceville Point. We invite you to download our complimentary guide Staying Home vs. Senior Living. Contact us to speak to an advisor, or schedule your tour of Bruceville Point today to experience senior living and our community for yourself.