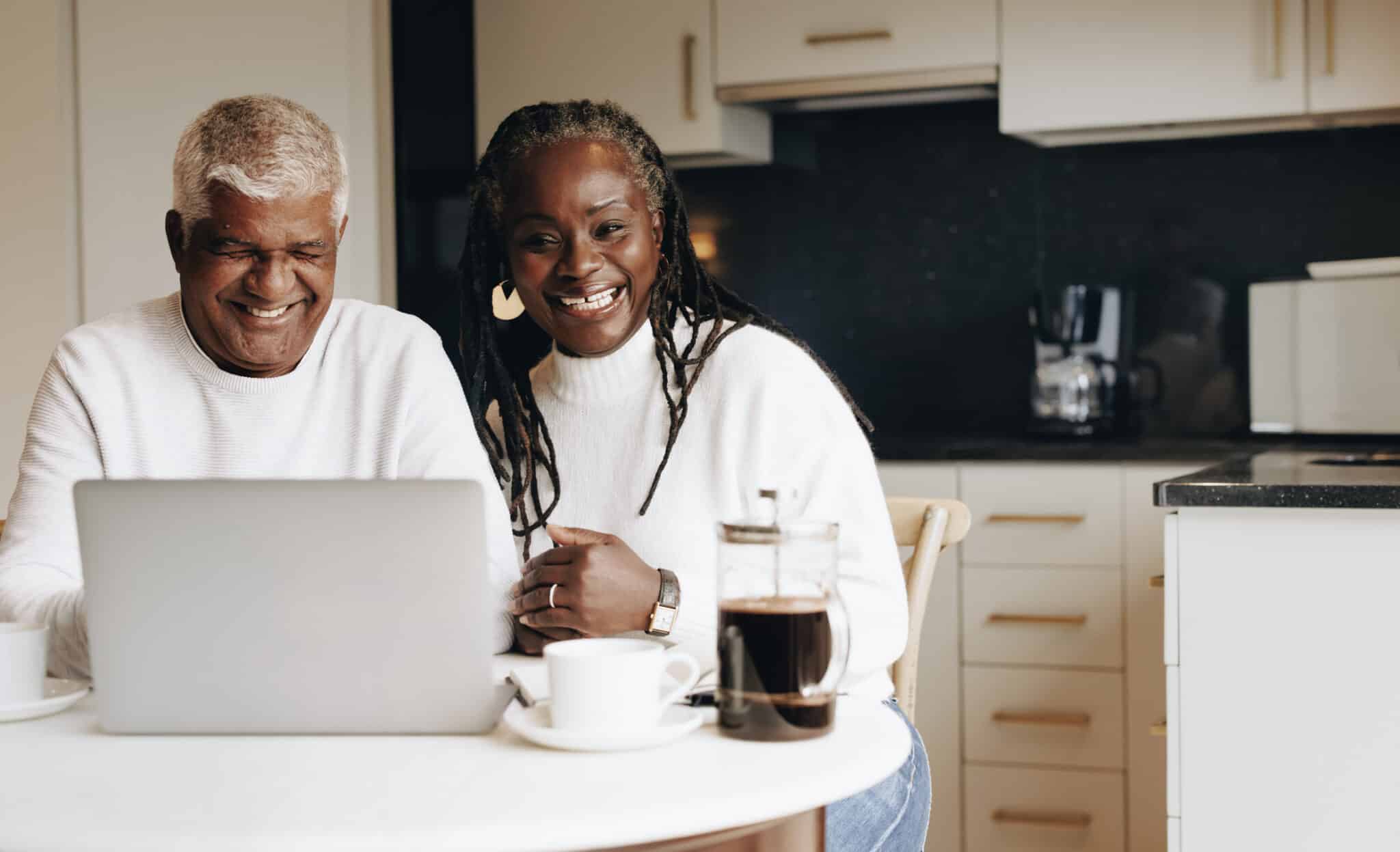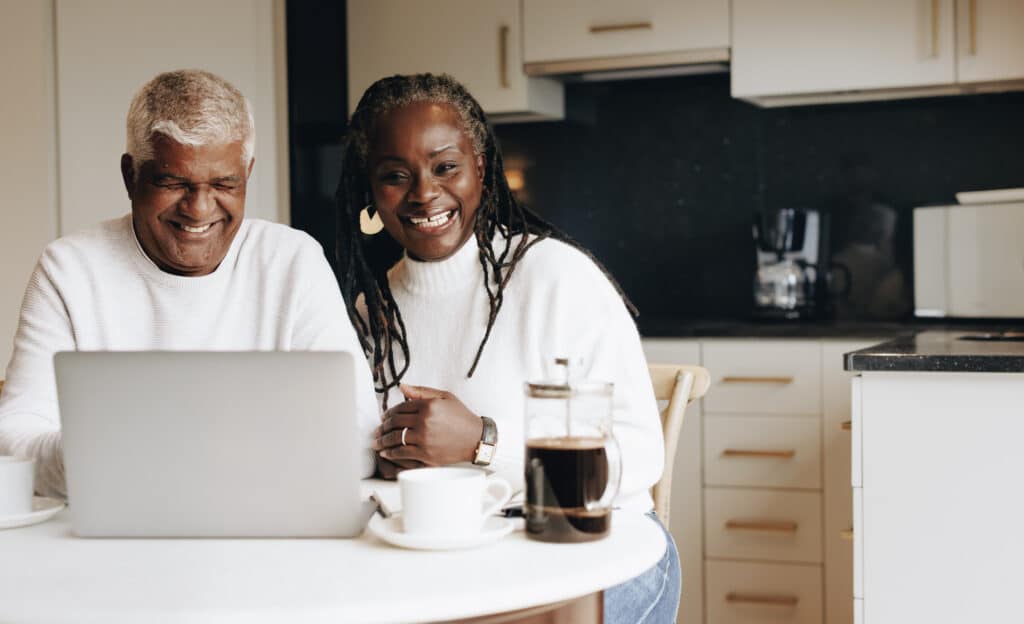 Great advice when searching for senior living? Although families might assume the decision is need-based, the best communities will support you to make a lifestyle decision instead.
Why? Because choosing a community that provides for the highest quality of life will not only meet preferences but needs as well.
Whether you're searching for activities and friendship, a helping hand with daily tasks or opportunities for engagement for one living with dementia, you'll know you're in the right place when you discover the community that values an enriched life.
Understanding the Types of Senior Living Communities
Today's communities offer different levels of care and amenities to match your – or a loved one's – search for a true home. The following is a brief description of options available when considering senior living needs and wants:
Independent living: These communities are perfect for adults who are not looking for services but rather a more convenient lifestyle with on-site activities and social events, as well as fitness and dining opportunities.
Private residences are accessible and designed to meet the needs of residents while supporting their goals of remaining active and engaged.
Assisted living: If a search for senior living needs and wants includes finding a helping hand to support an independent lifestyle, an assisted living community could be the perfect answer.
Staff are available to assist when needed with basic daily tasks, such as dressing, grooming or help with mobility issues. Private residences provide desired privacy and the on-site activities make interacting with others simple and convenient.
Memory care: When an individual is living with the progressive disease of dementia, eventually more help may be needed than can be provided when living at home.
These communities are designed to lessen frustration and anxiety while increasing feelings of calm and belonging. Residents who may wander are kept safe while their freedom of movement is encouraged. The staff are specially trained in memory care best practices to compassionately respond and interact with their residents.
Considering your senior living needs and wants
When making a decision, asking the following questions can help you or a loved one gain understanding of what senior living can offer:
Is your priority to find a community that offers more convenience, on-site activities and the opportunity to meet new friends and interact socially?
Do you or a loved one's senior living needs and wants include finding assistance with daily tasks such as bathing safely, getting dressed or managing medications?
Is help needed with preparing nutritious meals so health and wellness goals can be met?
Is searching for ways to join in activities and remain engaged with others at the top of the list of your senior living needs and wants?
Are you no longer driving and searching for alternative transportation so you won't need to rely on others or become socially isolated?
Are fitness goals a priority when considering your senior living needs and wants and are you looking for classes and instruction to remain both physically and mentally in shape.
Would you or a loved one like to discover opportunities to meet and make new friends?
Is safety and security becoming more of a concern? Do your senior living needs and wants include a lifestyle that provides reassurance that help is always available?
Tips When Making Senior Living a Lifestyle Decision
As we grow older, there can be challenges to age and live well. The key is to find the right support. There is more to quality of life, however than meeting only personal care needs. Most older adults prioritize the fulfillment, independence and meaning derived from their daily life.
The great news is that you can have it all if you choose the right senior living community.
If you or a loved one decides to make a Tenfold Community home, take a look at how we approach meeting both your senior living needs and wants:
1. Luxury and spacious residences: You'll find yourself truly at home with a full-sized kitchen, stainless steel appliances and an abundance of natural light. Entertaining friends and family is easy as you'll have room for your full-sized dining set and sectional.
You'll also discover plenty of storage space with walk-in closets and residents love the convenience of in-home side-by-side washers and dryers.
2. Living life your way: Many residents discover the freedom they had lost while living in their previous home. The worries of homeownership claimed not only their time but also their money.
With the maintenance-free residence and community, the hours you once dedicated to upkeep are now yours to spend as you wish. Imagine joining friends for lunch or relaxing with a good book instead of coordinating yard work or roof repair.
3. A sense of belonging: It's not uncommon for older adults to begin feeling left out. This can occur because of a lack of opportunities to socialize or participate in activities once enjoyed or because of few transportation options. Unfortunately, it can become easier to remain at home instead.
At Tenfold Communities, the only regret may be that there aren't more hours in the day. With all the activities and social events, clubs, fitness classes or just spending time with close friends around the fire in the evening, you'll know you are truly home.
4. What are you waiting for? Although you can take advantage of moving to a community that will meet your senior needs and wants at almost any time, many people don't realize what they're missing by delaying the decision.
Choosing the right community early allows you the time to enjoy all of the amenities, features and conveniences instead of struggling with the challenges of remaining at home. Those who wait are also at more risk of having to make a needs-based decision, instead of one that is focused on their desired lifestyle.
Download our free "Staying Home vs. Senior Living" guide to help you make an informed decision.