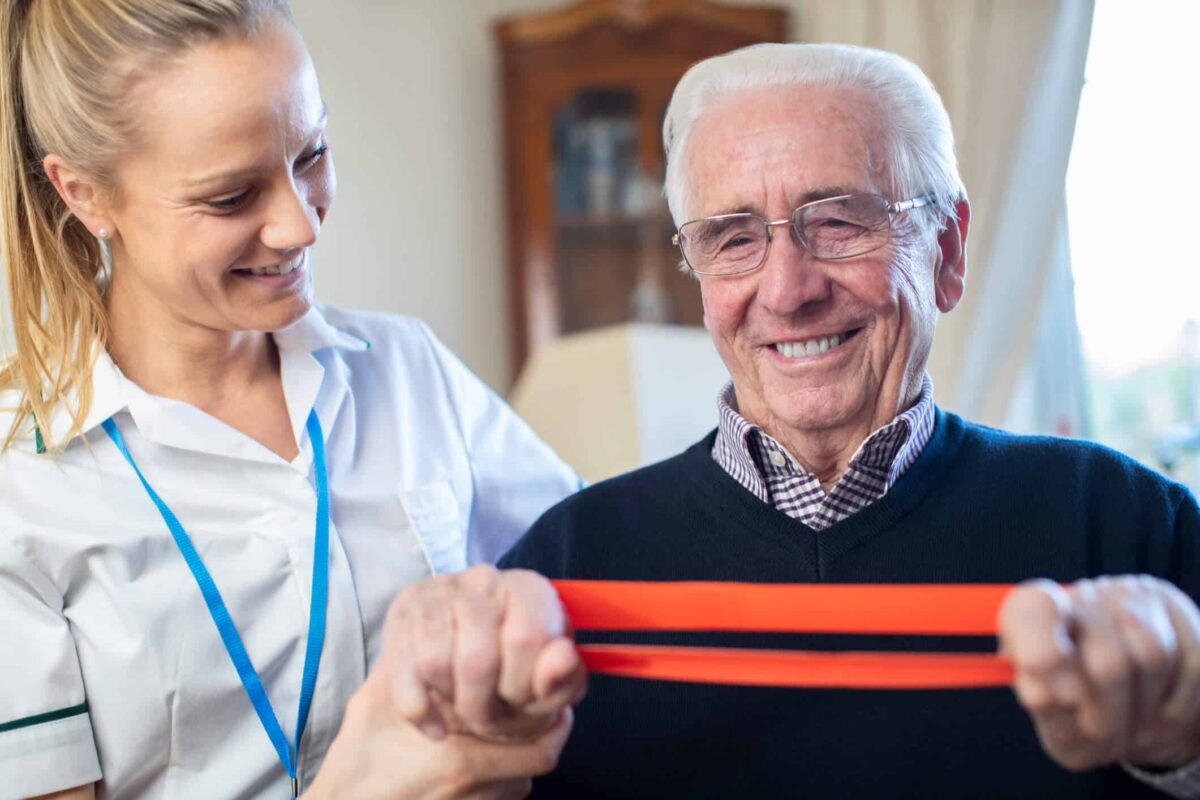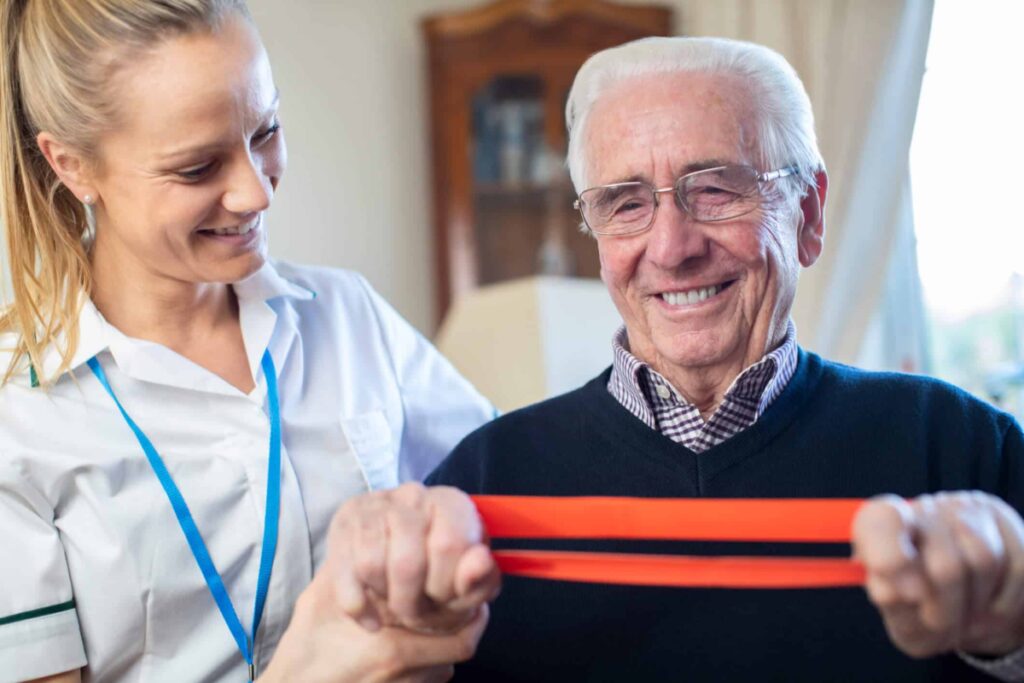 Several questions arise when considering whether a memory care community is the best choice for a loved one living with dementia:
Are there activities tailored to meet personal preferences and abilities?
Is the staff specially trained in the latest practices of dementia care?
Will a loved one feel comfortable and at home in the community?
Recognizing what a typical day is like for memory care residents can provide helpful insight – and help answer those questions.
Daily Memory Care Programs
The home environment for someone living with dementia can greatly influence the joy experienced. Having access to specialized therapy programs, a variety of activities and attention from a staff that is skilled in responding and interacting with memory care residents can genuinely contribute to a higher quality of life.
At Bruceville Point's Harbor Memory Care, our daily memory care program provides opportunities for our residents to engage with others and participate in meaningful interests. We don't assume limitations but instead focus on how we can support our residents to live their best lives.
We also understand that flexibility is key. Although the following scenario describes a day our memory care residents often enjoy, we always tailor our interactions to meet the preferences and abilities of the individual.
A Day in the Life of a Memory Care Resident
Take a look at our memory care program and consider if this might be an ideal fit for your loved one.
Memory Care Program: Mornings at Harbor Memory Care
Waking up to a new day: Your loved one will rise with a warm and welcoming greeting. Residents enjoy friendly conversations while receiving personalized assistance from our care team to help with dressing, grooming or other tasks to begin their day.
Breakfast with friends: At Harbor Memory Care, residents enjoy breakfast together as a community. We offer a wide variety of menu selections for all Bruceville Point's residents so they can start off with the right nutrients, but also whatever suits their mood.
Meaningful activities: At Harbor Memory Care, we value the impact engagement has on the cognitive health of our residents. We ensure each day includes activities to stimulate both the body and mind. Your loved one will enjoy discussing the latest news and then participating in a fitness class.
Our residents stay active, and their families are happy to see that. Our fitness room is open five days a week. Several exercise classes take place within Harbor Memory Care. Our memory care residents also participate in daily walks.
Memory Care Program: Afternoons at Harbor Memory Care
Lunchtime: We also recognize the importance of socializing and lunchtime offers the perfect opportunity. To expand the network of possibilities, your loved one will join the other Bruceville Point residents for lunch a few days each week.
Adventures: After lunch, your loved one might enjoy an off-site field trip for an entertainment or social event. If we're staying in the community, we might watch a documentary. We then turn our sights and senses toward a baking activity or encourage self-expression with an art project.
Socializing: Interacting with others is essential and contributes to the joy in life. Our memory care program encourages our residents to take advantage of Bruceville Point's weekly Social Hours. This is a great time for your loved one to relax, enjoy the camaraderie or even step out to dance to the live music.
Memory Care Program: Evenings at Harbor Memory Care
Dinner together as a community: One of the favorites of Bruceville Point's residents is our delicious dining. Harbor Memory Care residents have access to the same full menu of selections. Not only are dietary restrictions met but the chef-prepared meals always appeal to the palate.
Winding down: As your loved one finishes a full and meaningful day, we encourage our residents to enjoy a little slower pace. We might play a game, such as Trivia, or watch a movie. Residents may enjoy listening to calming music or other soothing activities. It's the perfect way to prepare for a restful night.
Memory Care Program: Nighttime at Harbor Memory Care
Saying goodnight to a delightful day: Your loved one will have any help needed to get ready for bed and settled in for the night. We find residents do well with a predictable bedtime routine and offer support to help them relax and benefit from a good night's sleep.
Discover Life at Tenfold's Bruceville Point 
We created Bruceville Point to support our residents to live their best life possible. Our community's design, residences, activities and amenities are all focused on assisting them to meet their lifestyle and wellness goals.
From the first moment you visit a Tenfold community, we believe you will immediately recognize what makes us different.
Discover the YUSM lifestyle
We believe the highest quality of life is created when our residents are supported to feel YOUTHFUL, stay USEFUL, be SPONTANEOUS and remain MOBILE. You'll see evidence every day in how our care, services and amenities are all influenced by the strong philosophy we created that we call YUSM.
If you're considering senior living for yourself or a family member, we're here to answer any of your questions and we invite you to download our complimentary guide, Just the Facts: Your Guide to Memory Care.
Please contact us if you'd like more information or to schedule a personalized tour.
We hope you'll visit Bruceville Point, where you'll discover we're a different style of senior living – and it's all by design.