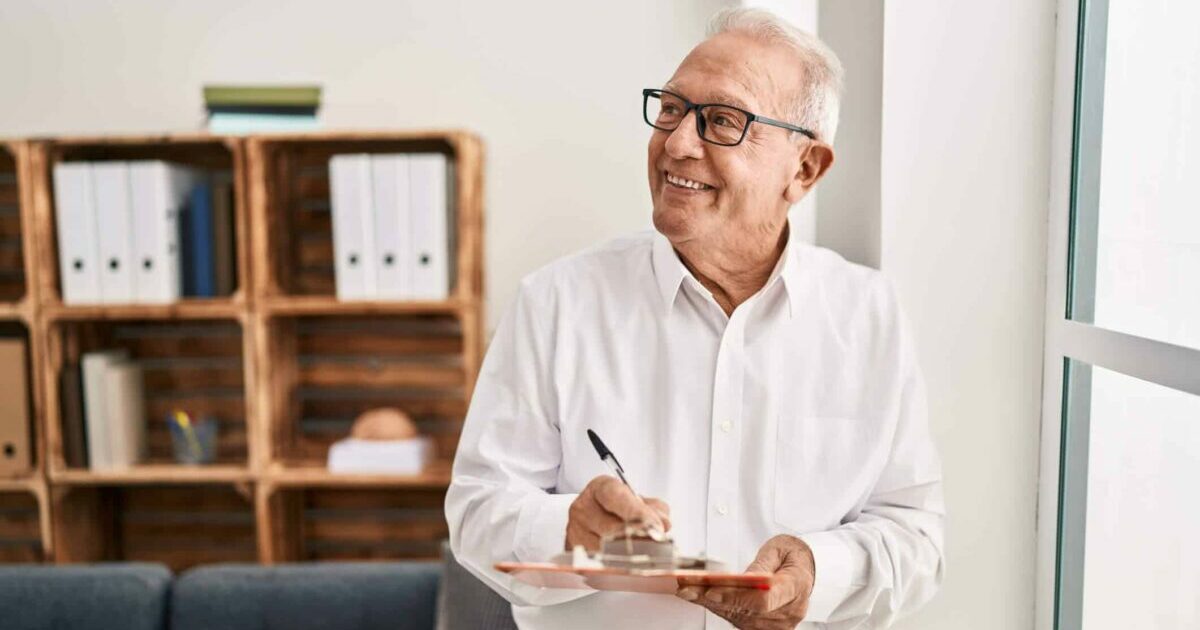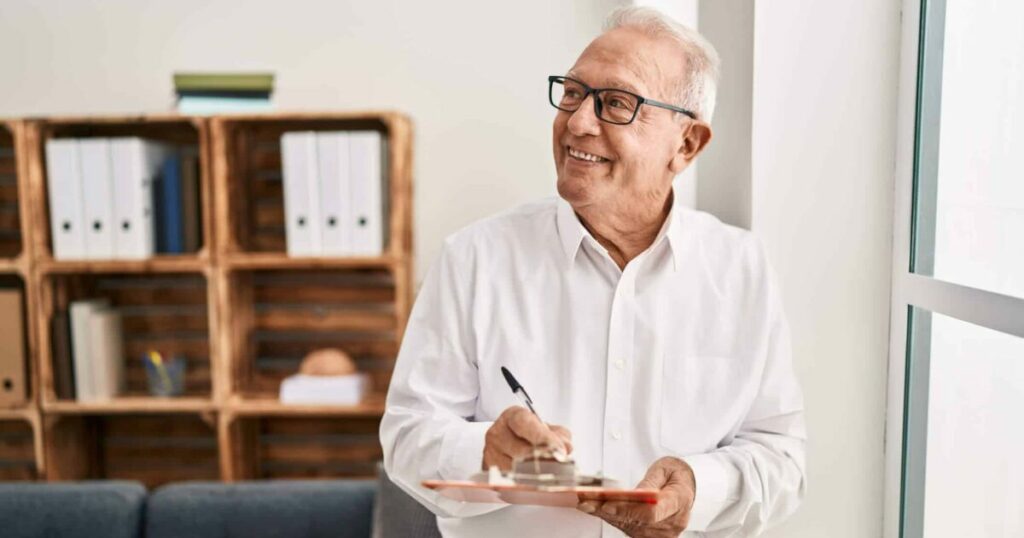 If you're considering whether an independent living community might be the right fit for your active retirement lifestyle, you may be wondering how best to make that decision.
Most people begin by researching the options on-line to learn more about independent living and the communities available. You may also receive recommendations from family members, friends or your medical team.
In-person visits are essential to help you see firsthand the residences, amenities and services, but perhaps even more importantly, yourself as a resident.
Comparing your preferred features with each community you visit can help simplify your choice. And to make it even easier, we've created two independent living checklists you can use to help determine a choice that's best for you.
Helpful checklists for independent living decision-making
Take a look at the following checklists for independent living, beginning with one that provides clarity about whether you want to keep a certain task or let it go. If you discover you're ready to leave several responsibilities to someone else, making your home in an independent living community may be the right choice.
Checklist for independent living: Keep or let go of certain responsibilities
| | | |
| --- | --- | --- |
| Responsibility | Keep It | Let It Go |
| Meal planning and preparation | | |
| Grocery shopping | | |
| Housekeeping | | |
| Yardwork and landscaping | | |
| Household repairs and maintenance | | |
| Daytime driving | | |
| Nighttime driving | | |
| Searching for entertainment opportunities | | |
| Discovering activity options | | |
| Finding and joining a gym or fitness center | | |
Checklist for independent living: Important features you're looking for
Next, make a list of the features that are important to support your enriched retirement life and whether they are included in an independent living community. The list can be different for everyone so make sure to add your own preferences for those not found below:
| | | |
| --- | --- | --- |
| Independent Living Feature | Important for Your Retirement? | Available in Independent Living? |
| A residence that can truly become home | | Y |
| Opportunities to meet and make friends | | Y |
| A variety of activities and programs | | Y |
| Social and entertainment events | | Y |
| Dining and menu options | | Y |
| On and off-site outings | | Y |
| First-class amenities | | Y |
| Opportunities to create a sense of belonging | | Y |
| Fitness center or classes | | Y |
| Support for an independent lifestyle | | Y |
| Maintenance-free convenience | | Y |
| Chance to create and nurture your individual purpose | | Y |
| Plan in place if your health needs change | | Y |
Checklist for independent living: Tenfold's Bruceville Point
If you're not familiar with everything our community has to offer, we invite you to call or schedule a visit so you can see for yourself what independent living looks like – the Bruceville Point way.
You'll discover a community that is different – but this is by design. We intentionally created a community where almost every resident's preferences can be checked off. And if we missed one, we want to know. We love interacting personally with our residents who are the driving force behind creating a community that reflects their wellness goals.
Take a Moment to Look at What You'll Find on our Checklist for Independent Living
A residence large enough to hold your full-sized life: Our spacious apartments are large enough for a sectional and dining table so you can still entertain friends and family.
Several social opportunities to form relationships: We know the importance of connecting with others and provide many activities and events to naturally connect.
Activities and adventures: We're known for thinking beyond the typical offerings of other communities and work directly with residents to implement their ideas.
Three dining venues on-site: Variety makes all the difference, so we included three separate dining venues to match your palate and mood. Each choice offers its own atmosphere and menu selections.
Amazing spaces: How our residents want to live is a priority and that's reflected in our indoor and outdoor space designs. Our focus is providing areas where everyone can interact or enjoy quiet time.
A supportive and inclusive community: New residents at Bruceville Point discover support from not only the staff but from our seasoned residents as well. You'll discover many opportunities and invitations to become part of the group.
Fitness center: The first-class center led by our full time, in-house director offers group exercises and classes that our residents enjoy – as much for the camaraderie as for support in reaching their wellness goals.
Maintenance-free lifestyle: We take care of everything so our residents can spend their time doing exactly what they want – whether it's participating in activities, reading a good book or having a lovely conversation with a new best friend.
A licensed community that offers in-home assistance: A great benefit that differentiates us from other independent living communities is that we are licensed and can bring assistive services to our residents while they remain in their home.
Discover Life at Tenfold's Bruceville Point 
We created Bruceville Point to support our residents to live their best lives possible. Our community's design, residences, activities and amenities are all focused on helping to connect, engage and create an enriched life.
If you're searching for senior living that is different from the rest, we hope you will consider Tenfold's Bruceville Point. We invite you to download our complimentary guide Staying Home vs. Senior Living. Contact us to speak to an advisor, or schedule your tour of Bruceville Point today to experience senior living and our community for yourself.