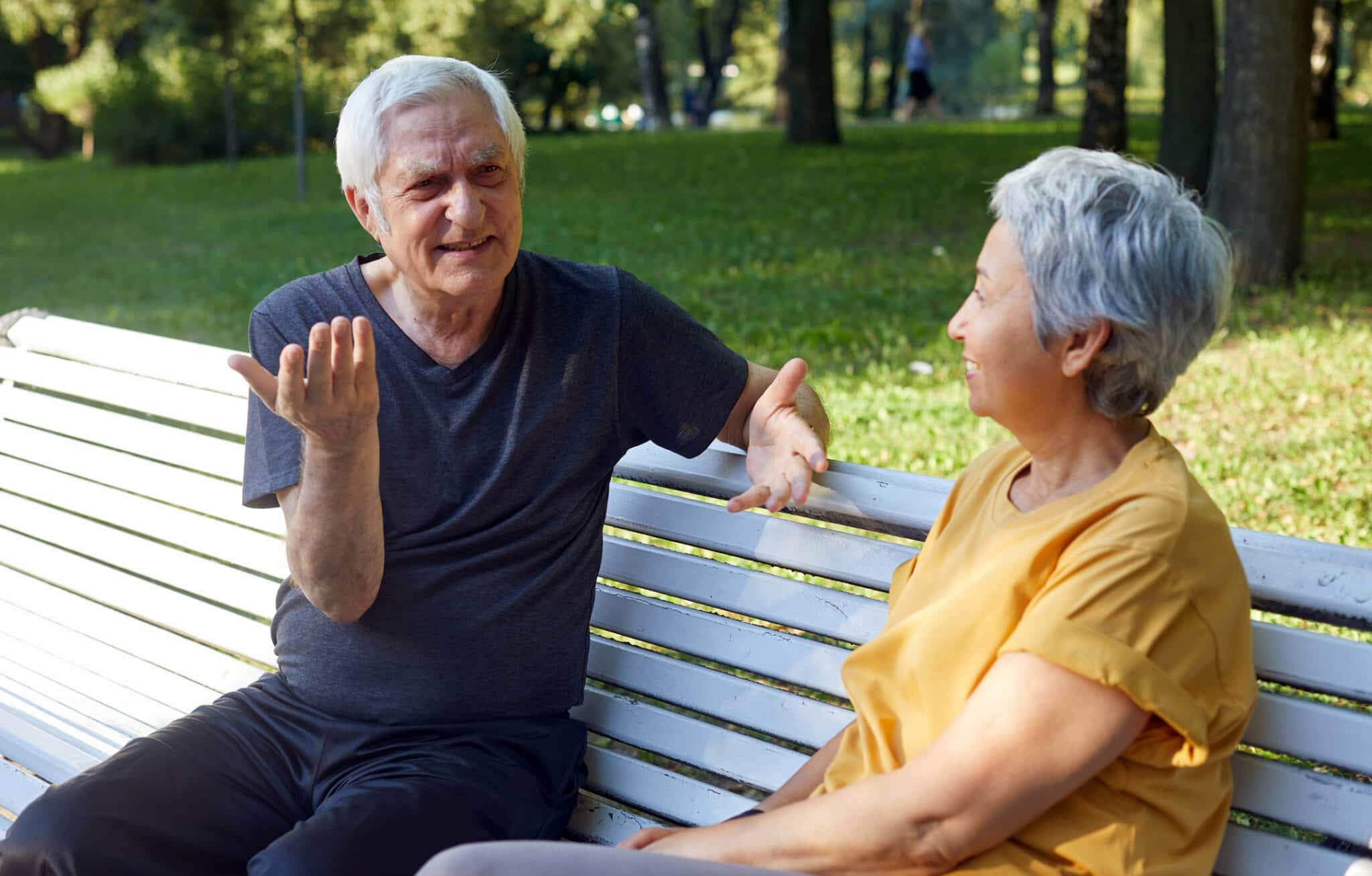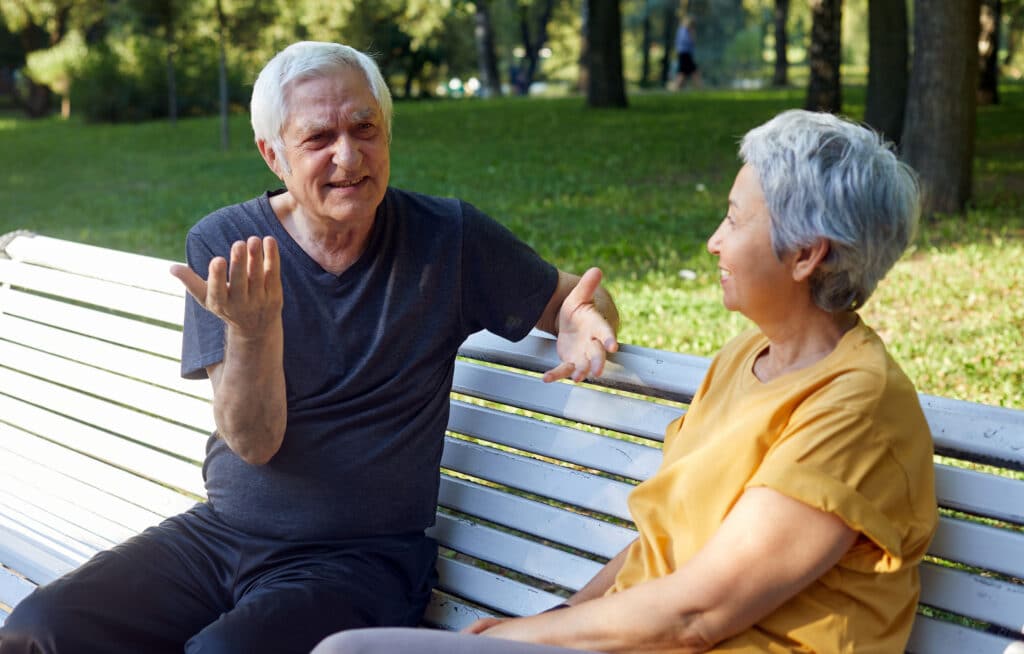 A question many families try to help their parents answer is whether senior living might be the right decision to improve their quality of life. 
It's not always an easy decision to make. There can be hesitance at leaving their home or uncertainty at how they would create a new one. But there are several questions you can explore together to feel confident that you're making the best choice.
Making the right senior living decision
Consider your answers to the following:
1. Are your parents able to handle the tasks of daily living?
Could your loved ones use a helping hand with getting dressed, bathing safely or managing their medications? Are the days becoming a challenge, requiring more reliance on family and friends?
Senior living offers: A compassionate staff waiting to assist your loved one. At Tenfold Communities, residents remain in their beautiful apartment homes to receive any required help.
If your loved one's health needs change, we discreetly provide services. Residents continue to enjoy the familiarity of their relationships and community while being supported to live independently.
2. Is their existing home accessible and age-friendly?
Most homes weren't built to accommodate aging. Would expensive renovations be required to make the home age-friendly?
Senior living offers: Residences designed to support aging-in-place. Communities are accessible and help residents not only age-in-place comfortably but encourage them to personalize their apartment home to make it their very own.
It's reassuring for residents and their families to know they will no longer need to navigate stairs or adapt to less than safe living conditions.
3. Are your loved ones remaining active?
Staying active is key in reaching wellness goals but it can become more of a challenge. Are your parents able to participate as they once did or finding it more difficult to join in?
Senior living offers: A monthly calendar of events. At Tenfold Communities, however, we take it a step further as we believe the quality of daily life can greatly influence both physical and emotional health.
With access to our full-time fitness director and exercise center, residents are also directly involved in creating our activity options. Take a look at all we offer but if you don't see your favorite, all you need to do is ask.
4. Have your parents lost friends or appear lonelier?
Older adults often lose family members and friends at a time when loneliness can become more of a reality. Opportunities to meet and make new friends can also become fewer.
Senior living offers: Ease in making new friends at the many social events. Friendships are almost guaranteed with the choices you'll discover at Tenfold Communities. New residents find it simple to meet their neighbors and interact by engaging in the many activities or crossing paths in our courtyards, dining areas, or art studio.
5. Are your loved ones becoming socially isolated?
Social isolation can be extremely detrimental to both physical and mental health whether it's due to no transportation or a chronic illness.
Senior living offers: Access to many planned social events and activities waiting right outside the resident's door. In fact, they are often surprised at the many opportunities to share stories and begin building life-long friendships in the community's common spaces. At Tenfold Communities, we purposefully design spaces that invite our residents to gather with each other and delight in our beautiful outdoor lifestyle.
6. Are your parents able to shop for and prepare healthy meals?
Eating the right nutrients is another key to aging well but shopping and creating healthy meals can become more difficult. Are your loved ones substituting snacks or skipping meals altogether?
Senior living offers: Delicious menus that will also meet the residents' dietary needs. However, residents appreciate not only chef-prepared meals – but also choices.
If a Tenfold community is home, your loved one will enjoy menu selections and the atmosphere they prefer – white tablecloth dining, a café for more casual fare or a quick bite and beverage in our Bistro. It's not only about nutrition but the option to choose.
7. Do your parents still drive or have access to alternative transportation?
Loss of transportation can be a major contributor to isolation and becoming less active. Do your parents have options including mass transit, ride sharing or the ability to call on family and friends?
Senior living offers: Scheduled transportation so residents won't need to worry about driving, traffic or parking. When older adults no longer drive, they can easily become socially isolated. Rather than relying on others for rides, it's often easier to remain at home. Transportation is typically offered in senior living to medical appointments, shopping or entertainment events so your loved one will no longer miss out.
8. Are your loved ones able to keep up with their finances and bills?
If you're noticing unopened mail stamped unpaid or overdue, your parents may need help in managing their finances. Balancing a check book can become more difficult and may be neglected instead.
Senior living offers: No need to pay for utilities or other household bills as they are typically included in the monthly fee. Residents greatly appreciate the simplicity that comes with a senior living community. Although there are many benefits, amenities and activities, life also becomes easier with one monthly fee instead of tracking mortgage payments, insurance, taxes, cable and utilities.
9. Do your parents feel safe in their home and neighborhood?
Neighborhoods can change over the years and your loved ones may be worried about repairs or feeling overwhelmed because they can't keep up with the maintenance.
Senior living offers: Feelings of safety in their community and home and no longer worrying about navigating stairs or unsafe conditions. At Tenfold Communities, we recognize it can be harder to age-in-place at home. Along with living in an accessible and age-friendly apartment home, having needed assistance and the added safety and security features in their senior living residence and community is comforting.
10. Have your loved ones become anxious about living alone?
It is not uncommon for older adults to begin experiencing anxiety, including worrying about what they would do if they fell or became ill and were unable to get help.
Senior living offers: the reassurance of knowing someone is available if help is ever needed. Although older adults often express fear about losing their independence, they are also concerned about their safety. At Tenfold Communities our residents have the best of both worlds – receiving assistance if needed in their private, spacious apartment homes and the reassurance of knowing they are never truly alone.
Download our free "Staying Home vs. Senior Living" guide to help you make an informed decision.